Terms & Conditions
In these Terms and Conditions, "we" "us" "our" and Gallery refers to Maria Noella Lopez Trading As Noella Lopez Gallery (ABN 36 587 522 039). Your access to and use of all information on this website ("the Site" which expression also includes where the context is appropriate, any social media sites run or operated by us including without limitation: Facebook, Tumblr, Pinterest or Twitter), including purchase of the Works, is provided subject to the following Terms and Conditions, and by using this Site you are agreeing to these Terms and Conditions.
We reserve the right to amend these Terms and Conditions at any time and your use of the Site following any amendments will represent your agreement to be bound by the amended Terms and Conditions. We therefore recommend that each time you access the Site you read these Terms and Conditions.
Our services are provided to persons over the age of eighteen (18) years. By entering and using the Site including proceeding to purchase through our Site, you undertake to us that you are over 18 years of age. You acknowledge that the Works may include nudity or material of a violent or sexually explicit nature, and that you were made aware of this in these Terms and Conditions prior to using the Site.
DEFINITIONS
Artist means an artist who has created a Work
Buyer means a person or entity who purchases a Work through the Site or through the Gallery.
Comments means any or all of texts, messages, ideas, concepts, suggestions, stories, photographs, drawings, videos, audio-visual works, songs (including music and lyrics), sound or voice recordings, names, likenesses, voices, usernames, profiles or other biographical information and any similar material posted by you or other third parties on the Site. OR texts, messages, comments, feedbacks, ideas, concepts, stories, suggestions and any similar material posted by you or other third parties on the Site.
Content means the content of this Site including applets, graphics, images (including images of the Works), layouts and text, and including the Comments.
Marks means trademarks, brands and logos.
Retail Price means the price set by us for the purchase of a Work but excludes the costs of postage, shipping, insurance, and any additional costs such as framing or installation agreed by the parties. All prices are quoted in Australian dollars.
Work means an artwork listed on the Site for sale by us.
MEMBERS
In order to access some of the services provided on this Site, you will need to become a member. You must complete registration by providing certain information as set out on our login/registration page. Please refer to our Privacy Policy below for information relating to our collection, storage and use of the details you provide on registration.
You agree to ensure that your registration details are true and accurate at all times and you undertake to update your registration details from time to time when they change.
On registration, we provide you with a password. Remember, your password is private and should not be revealed to any third person. You will not share your password, let anyone else access your account, or do anything else that might jeopardize the security of your account. You should ensure your password is stored in a safe place where you can access it if you forget it.
By registering, you agree to pay for any of our services used by you as set out on the Site.
We reserve the right to terminate your membership at any time if you breach these Terms and Conditions.
Our services are intended to be used by members in Australia and overseas.
SALE OF WORKS
Works
Works are listed on the Gallery by agreement with the Artist. Title to a Work listed on the online Gallery remains with the Artist until it is sold and unconditionally and irrevocably paid for by a Buyer whereupon risk in, and title to, the Work passes to the Buyer. Gallery will notify the Artist of a sale of a Work as soon as reasonably practicable, such notification to include the name and address of the Buyer and the Buyer's delivery instructions. For the avoidance of doubt, if for any reason the Buyer fails to pay the Retail Price for the Work plus the cost of insurance and postage together with any additional costs agreed by the Gallery and the Buyer, then the contract of sale between the Gallery and the Buyer in respect of the relevant Work shall, if Gallery so determines, having discussed with the Buyer whether or not the Buyer wishes to continue with the purchase at the Retail Price, be rescinded.
The Buyer acknowledges that copyright in the Work remains with the Artist regardless of ownership of the Work, and acknowledges that ownership of the Work does not give the Buyer the right to copy or alter the Work, other than photographs for insurance purposes.
No warranties by Gallery
The Artist has warranted to the Gallery that the Work is his or her original work/design and does not use or incorporate any design, images or elements that are the copyright or property of another party. The Artist has also warranted to the Gallery that Work provided to the Gallery is unencumbered and no other party has any right, title or interest in the Work. By listing a Work on the Site, the Gallery makes no representation or warranty to the Buyer as to any of the foregoing matters or as to the quality, durability, functionality, fitness for purpose or otherwise of the Work.
Disputes regarding the Works
Any dispute regarding the Works, other than delivery of or the condition of the Works on delivery as set out in these Terms and Conditions, shall be between the Buyer and the Artist, and the Buyer confirms the Buyer has no claim against the Gallery with respect to such dispute/s.
Works Descriptions
We strive to ensure that Works on offer are described as accurately as possible on the Site; however we do not warrant that the description is accurate. Where we become aware of any incorrect description, we reserve the right to correct any error or omission.
Without limiting the foregoing, while photographs of the Works have been taken professionally to ensure highest accuracy in terms of details, colour and features, we do not guarantee that any image of a Work will reproduce fully in true colour, nor that any given image of a Work will reflect or portray the full design relating to that Work. The colour of the Works may vary to what is displayed on the Site. Colour variance may be due to individual computer hardware, browser and monitor settings or other factors.
Works Orders
Works are for sale to persons over the age of eighteen (18) years. By proceeding to purchase Works through the Site, you undertake that you are over 18 years of age. Any orders placed and accepted by us will be deemed to be by persons over the age of eighteen (18) years.
Should we suffer any damage or other losses as a result of a transaction entered into by a minor, we reserves the right to seek compensation for such losses from the parents or guardians of the minor who caused any order(s) to be placed with us.
We supply and despatch Works to Buyers within Australia and overseas.
We endeavour to ensure that our Work list is current however we give no undertaking as to the availability of any Work advertised on the Site.
All Retail Prices are in Australian Dollars (AUD). GST will apply to all Works unless the Artist is not registered for GST, and/or when a Work is ordered from an overseas based Buyer unless the Buyer is a foreign organisation based in Australia when GST will apply. GST will be included in other costs. GST is not applicable on the purchase of gift vouchers.
The Retail Price is shown next to each Work. We reserve the right to amend our prices at any time. If you have placed an order, we reserve the right to cancel your order should our prices change.
Postage and insurance are calculated at time of purchase as these costs vary according to size, weight and destination. Online gift vouchers do not incur a delivery fee.
When you order from us, we require you to provide your name, address for delivery, your email address, and telephone contact. We undertake to take due care with this information; however in providing us with such information you accept that we are not liable for its misuse due to error in transmission or virus or malware.
Any credit card payments are made through eMatters ("eMatters") and information about their privacy policy is available at www.ematters.com.au/privacy-policy.html. We do not collect any information concerning your credit cards or bank account details as all payments are processed by eMatters.
For sales in excess of $5,000 we recommend using electronic funds transfer ("EFT") and we will provide account details on your invoice upon confirmation of the order to enable you to make an EFT for the costs agreed.
Once you have submitted an order, you may not cancel that order. Please contact us at info@noellalopezgallery.com in regards to that order.
We will email a tax invoice to you with your order confirmation. Your tax invoice is your proof of purchase.
Delivery of your ordered Work will be as set out on our Site. Title in the Work passes to you when we have unconditionally and irrevocably received payment for the Work and shipping and insurance costs.
All risk of loss or damage to the Work passes to you when the Work is delivered. If a Work is lost in transit, it will not be replaced due to the Work's uniqueness. In the event a Work is lost in transit, we will refund your credit card or account, as the case may be, for the total amount debited, see below regarding our returns policy.
The Gallery will not accept liability for any loss or damage due to late delivery or an erroneous address provided by the Buyer.
Gift cards can be purchased online for a chosen value from $A50. Gift cards can be used for partial payments, are not redeemable for cash, are non-refundable, and are valid for 12 months from the date of issue. Gift cards are emailed to the recipients once the payment has been confirmed. No delivery fee applies to gift cards.
Shipping
Once payment has been received in full for your order, the Work will be packed with great care. You will be notified as to the packing schedule and expected shipping schedule. Deliveries are booked on business days Monday to Thursday. We will keep you updated on the delivery schedule from the time of the courier pick up.
All deliveries will be registered and insured for the full value of the Work. The costs of postage and the shipping are to be paid by the Buyer.
Depending on the type of the Work, its size, weight and fragility, we will choose and use the most appropriate shipping companies.
Works are shipped via Australia Post or a specialist art courier and are subject to variable shipping costs based on size, weight, value and delivery location. The Gallery will contact you with regards to shipping charges for oversized artworks (over 1 cubic metre) and international deliveries.
Overseas delivery will be taken care of via DHL, or an alternative if not available. All customs import duties and taxes are the responsibility of the Buyer. DHL, or the other courier provider, will contact you directly in this regard and these costs will be payable to them directly.
Deliveries cannot be made to a postal box, only to a street address and all deliveries will require identification and a signature.
Shipping times may vary during the holiday season, e.g. Christmas and Easter.
Order Cancellation Due To Error
Where a Work has been listed at the incorrect Retail Price, or with incorrect descriptive information or image, due to typographical error or similar oversight, or is unavailable for any other reason, we reserve the right to cancel a transaction. Where your credit card has been charged or you have otherwise paid the Retail Price for the Work, we will refund your credit card or account, as the case may be, for the total amount debited, including all additional charges.
Returns Policy
We undertake to take back any Work delivered to you that is faulty or is in a damaged condition. You need to notify us in writing within 48 hours from the time of delivery of the Work. Due to the unique nature of each Work, we will review the situation with you once you have notified us. If you wish to return a faulty or damaged Work, you must notify us through our designated "contact us" webpage. including details of the order number from your original confirmation email. Please note that a condition report of the Work at time of shipping as well as a photograph of the Work immediately prior to shipping will take place in case any damage were to occur in transit. Works can only be returned in their original packaging, at our cost, only once approved by us, via an agreed courier company and only to the address (the Artist's) communicated by the Gallery. We also require proof of damage to the Work via digital snapshot. The Gallery will follow up on lost or damaged Work with the courier provider and resolve the matter as promptly as possible.
If we are unable at the time of return to replace or exchange the returned Works, we undertake to reimburse your credit card for the amount initially debited for the purchase However, EFT payments are encouraged to avoid the online credit card fees liability particularly for payments over A$5 000.
Please note that we do not offer refunds if you change your mind upon receipt of the Work. Agreement by us to take such Works back are entirely at our discretion, and in such case, return shipping and insurance costs would then be at your expense. Upon receipt of the goods in the same condition as initially sent and in their original packaging, a credit note would be issued to you to be used within 3 months less any costs borne by the Gallery.
OTHER TERMS
Cookies
We also track patterns of Site usage through "cookies", which identify and recognise individual computers (as opposed to the person using the computer) that visit Noella Lopez Gallery.com. Cookies are pieces of information that a website transfers to the hard drive of a visitor's computer for record-keeping purposes. These cookies will enhance your Noella Lopez Gallery experience by storing information about your preferences. Most major websites use cookies and the majority of internet browsers are pre-set to accept them. However, if you prefer not to receive cookies you can disable them within your computer's browser preferences.
Hyperlinks
This Site may from time to time contain hyperlinks to other websites. Such links are provided for convenience only and we take no responsibility for the content and maintenance of or privacy compliance by any linked website. Any hyperlink on our Site to another website does not imply our endorsement, support, or sponsorship of the operator of that website nor of the information and/or products which they provide.
You may only link our Site with our consent. Any such linking will be entirely your responsibility and at your expense. By linking, you must not alter any of our Site's contents including any intellectual property notices and you must not frame or reformat any of our pages, files, images, text or other materials.
Copyright and Other Intellectual Property Rights
This Site is the copyright of the Gallery and all Works featured are also protected by copyright law. The copyright to all Content on the Site and to the Works is protected by international copyright laws and either belongs to us or we have a licence to use such Content. When you visit our Site, we give you a limited licence to access and use Content for your personal use.
The licence to access and use the Content on our Site does not include the right to use any data mining robots or other extraction tools. The licence also does not permit you to metatag or mirror our Site without our prior written permission. We reserve the right to serve you with notice and take such action as we deem necessary if we become aware of your metatagging or mirroring of our Site.
You are permitted to download a copy of the Content on this Site to your computer for your personal use only provided that you do not change any of the Content or delete or change any copyright symbol, Marks or other proprietary notice. Your use of Content in any other way infringes the Artist's and our intellectual property rights.
Except as permitted under the Copyright Act 1968 (Cth), you are not permitted to copy, reproduce, republish, distribute or display any of the Content on this Site without our prior written permission.
Copyright in the Works remains at all times with the Artists, and sale of the Works by the Artists does not transfer copyright or any other intellectual property rights.
Without limiting the foregoing, you must not:
(a) adapt, reproduce, store, distribute, transmit, print, display, perform, publish or create derivative works from Content on this Site, or the Works; or
(b) commercialise any of the Works (other than by sale of the physical Work to a third party), the Content, or any services obtained from any part of this Site, without the written permission of the Gallery or the respective Artist.
Trademarks
All Marks generally identified either with the symbols TM or ® which are used on this Site are either owned by us or we have a licence to use them. Your access to our Site does not license you to use those Marks in any commercial way without our prior written permission.
Specifically with respect to the Marks owned by the Gallery, no licence, interest or right to or in any such Marks of the Gallery is granted to or conferred upon you. Any reproduction or use of any of the Marks on this Site, without the express written consent of the Gallery or unless expressly authorized by law, is prohibited. If you use any of the Gallery's Marks to refer to our activities, products or services, you must include a statement attributing those Marks to us. You must not use any of our Marks:
in or as the whole or part of your own trademarks;
in connection with activities, products or services which are not ours;
in a manner which may be confusing, misleading or deceptive; or
in a manner that disparages us or our information, products or services.
Sharing Comments
You acknowledge that any area of the Site that offers an opportunity for users to upload Comments for viewing by other users, which includes chat areas, message boards or blogs, is for public and not private communications. You make any disclosures on the Site at your own risk, and remain responsible for all Comments uploaded by you, whether under your member name or otherwise, and the consequences of the same. We are not responsible for any Comments uploaded to the Site by third parties, and do not endorse any such Comments. Use of such Comments by you is at your own risk.
We have no obligation to display the Comments. We will pre-screen Comments at our discretion, and we can choose not to post or remove any Comments you email us on the Site, or post to the Site, for any reason, including if we believe that it violates our Terms and Conditions.
We have no obligation whatsoever to compensate you for any use of your Comments in any manner.
When you publish Comments you are allowing everyone to access and use that Comments, this can include access to the Comments from search engines and by means that are outside of simply visiting the Site.
You must own or have the right to licence all of the Comments you post on our Site. You grant us an irrevocable, non-exclusive royalty free licence in any Comments which you provide to us through this Site to use the Comments for the promotion of the Site, the Gallery, Artist's and their Works. Furthermore, you agree that we are entitled to use your Comments for any commercial or non-commercial purpose without compensation to you or to any other person who has transmitted your Comments.
If you provide us with Comments, you acknowledge that you are responsible for the content of such material including its legality, originality and copyright.
We respect other people's rights, and expect you to do the same. By agreeing to use this Site, you agree that you are committed to appropriate communication on the Site. You will not:

post spam nor use the Site to spam other users in the community;
collect other users' content or information, or otherwise access the Site using automated means (such as harvesting bots, robots, spiders, or scrapers) without our permission.
engage in unlawful multi-level marketing.
upload viruses or other malicious code.
(e) solicit login information or access an account belonging to someone else.
(f) bully, intimidate, or harass any user.
post content that: is hateful, threatening, or pornographic; incites violence; or contains nudity or graphic or gratuitous violence.
use the Site to do anything unlawful, misleading, malicious, or discriminatory.
do anything that could disable, overburden, or impair the proper working of the Site, such as a denial of service attack.
post content or take any action on the Site that infringes or violates someone else's rights or otherwise violates the law.
facilitate or encourage any violations of the Terms and Conditions
If we disable your account, you will not create another one without our permission.
Disclaimers
Whilst we have taken all due care in providing the information on our website, we do not provide any warranty either express or implied including without limitation warranties of title or implied warranties of merchantability or fitness for a particular purpose.
To the extent permitted by law, any condition or warranty which would otherwise be implied into these Terms and Conditions is excluded.
We also take all due care in ensuring that our Site is free of any virus, worm, Trojan horse and/or malware, however we are not responsible for any damage to your computer system which arises in connection with your use of our Site or any linked website.
From time to time we may host third party content on our Site such as advertisements and endorsements belonging to other parties. Responsibility for the content of such material rests with the owners of that material and we are not responsible for any errors or omissions in such material and you release us, our officers, employees, and agents from any claims and damages, known and unknown, arising out of or in any way connected with any claim you have against any such third parties.
Limitation of Liability
To the full extent permitted by law, our liability for breach of an implied warranty or condition is limited to the supply of the goods and/or services again or payment of the costs of having those goods and/or services supplied again.
We accept no liability for any loss whatsoever including consequential loss suffered by you arising from services and/or product/s we have supplied.
Indemnity
By accessing our Site, you agree to indemnify and hold us harmless from all claims, actions, damages, costs and expenses including legal fees arising from or in connection with your use of our Site.
Jurisdiction
These terms and conditions are to be governed by and construed in accordance with the laws of New South Wales (Australia) and any claim made by either party against the other which in any way arises out of these terms and conditions will be heard in New South Wales and you agree to submit to the jurisdiction of those Courts.
Severing Terms and Conditions
If any provision in these Terms and Conditions is invalid under any law the provision will be limited, narrowed, construed or altered as necessary to render it valid but only to the extent necessary to achieve such validity. If necessary the invalid provision will be deleted from these Terms and Conditions and the remaining provisions will remain in full force and effect.
Privacy
We undertake to take all due care with any information which you may provide to us when accessing our Site. However we do not warrant and cannot ensure the security of any information which you may provide to us. Content you transmit to us is entirely at your own risk although we undertake to take reasonable steps to preserve such information in a secure manner.
Our compliance with privacy legislation is set out in our separate Privacy Policy below.
Minor's privacy
Noella Lopez Gallery.com is not designed for or directed at minors and all people under the age of 18 must obtain the consent of their parents or legal guardians before using or submitting any information to our Site. The Works on the Site may contain nudity, violent images or sexually explicit material. We understand the importance of protecting the privacy of minors, particularly in online environments, and will adhere to this Privacy Policy in respect of any information submitted by minors. However, the primary responsibility rests on parents and guardians to properly supervise any minor's, for whom they are responsible, use of this Site.
Force Majeure
We shall not be liable for any delay in performing any of our obligations under these Terms and Conditions if such delay is caused by circumstances beyond the reasonable control of us, and we shall be entitled to a reasonable extension of time for the performance of such obligations.
Changes to Terms and Conditions
The Gallery may revise these Terms and Conditions at any time without notice, in which case the Gallery will post a copy of the revised Terms and Conditions on the Site. Such revisions shall be effective upon posting of such changes to the Site.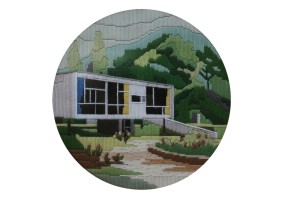 $1,950.00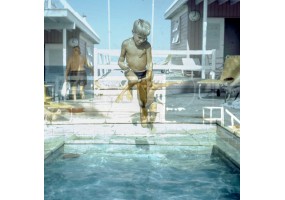 $7,500.00